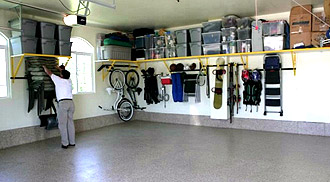 Garage Floor Coatings help enhance the look and feel of the garage. No more will you have to look at ugly oil stains, cracks, and rubber marks. Garage Floor Epoxy's have allowed home owners to seal their concrete from weathering and the chemicals that will create unsightly stains. Your garage will become a place of gathering, to host parties or just work on an old hobby you might have. Our Floor systems keep in mind those who want a nice garage floor, but are conscious of the price. We also have a Polyurea floor system for maximum durability and style. The floor systems will greatly increase the value of your home and appeal. Check out the garage floor photo gallery.
Quick Installation
You will be able to use your garage floor the very next day with the fast-drying Polyurea garage floor coating with full curing taking one week.
Concrete Repair
Cracks will be repaired and joints can be filed in your floor to create a seamless floor that looks fantastic.
Easy Maintenance
The tough Polyurea will cover in a single coat without needing to be redone each year.
No Peeling
Your floor will always look as good as new.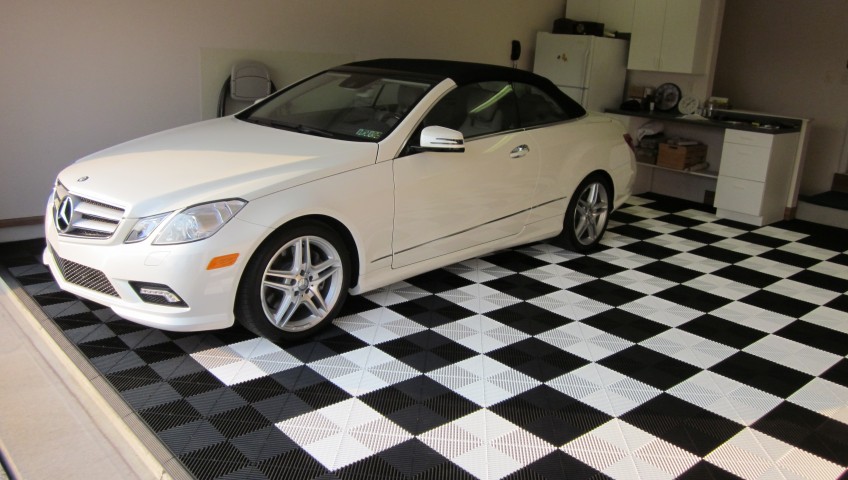 Swisstrax makes high quality garage floor tiles that are perfect for any garage. These floor tiles can quickly transform any ordinary concrete garage into a true living space. Swisstrax only takes a few hours to install and they're easy to maintain. The quality and durability of Swisstrax garage floor tiles make them the best modular flooring available.

One Day Installation
Swisstrax flooring can be quickly installed with no waiting for the floor to dry and cure before using.
Concrete Cover
Garage floor tiles can cover up imperfections leaving you a beautiful floor.
No Slip
Swisstrax flooring tiles are developed to not be slippery when wet.
No Corner Curl
Swisstrax floor tiles are designed to not curl up at the corners or edges.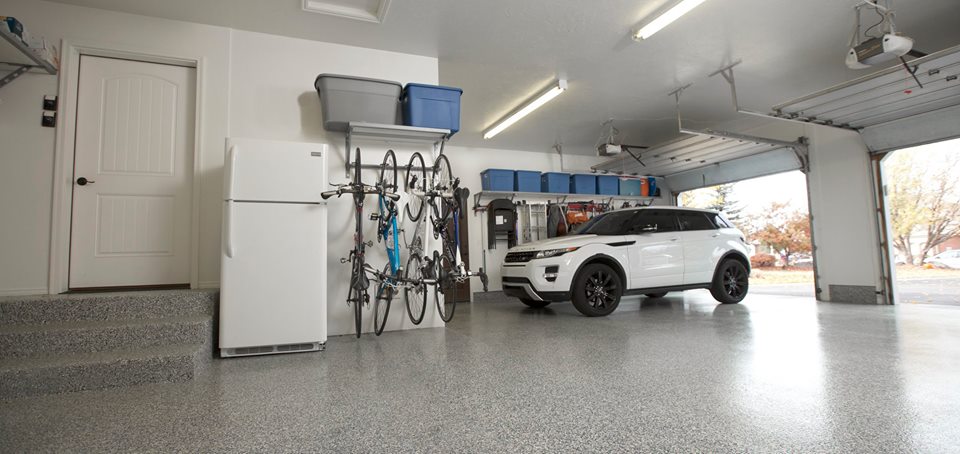 I am very satisfied with the look and feel of my new garage floor. It's so much nicer to look at and keep clean. The workmanship is outstanding. They did a thorough job, were always polite,neat, prompt and great to work with. I am also very pleased with the storage rack and shelf. I was suprised by the amount of equipment and "stuff" it holds. My entire garage is now totally cleaned up and organized. I would recommend Monkey Bars to anyone.
Sue – Asheville, NC
North Carolina
828-202-5287
South Carolina
864-332-4521