Unique Custom Designs with Creative Options to best suit your style and go from concept to completion.
Through our Partnership with NK Elite Design we can not only create a great space using our cabinets in your garage, but also have the ability to do design and cabinet installations in all areas of your home. We offer a much more comprehensive, flexible service with many more choices and options to meet your budgets without sacrificing form or function, but rather adding to it!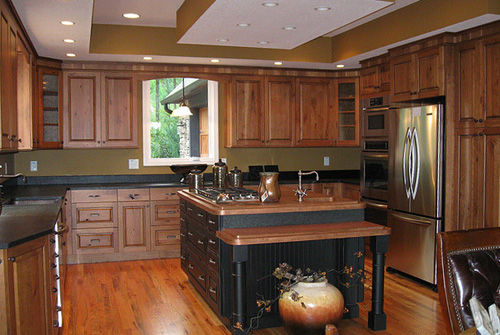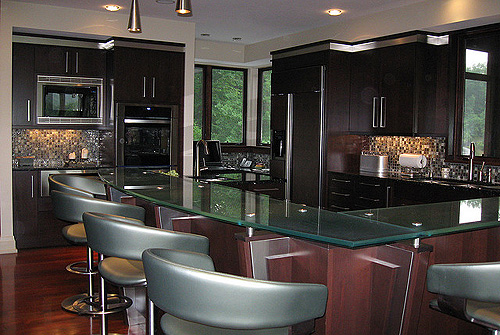 Over the past eight years NK Elite Design has established themselves as cabinetry designers for discriminating clientele throughout WNC and the Upstate.  We have been blessed with incredible projects throughout many of the Cliffs communities, the Ramble, the Settings, Champion Hills and in particular some of the sales models and shelter projects at Keowee Falls North, the Valley Villas, Keowee Falls South Golf Cottages, Walnut Cove and numerous other private homes throughout our community.
Innovative
Innovative and artistic cabinet designs – for all rooms in the home or luxury office, including closets/custom wardrobes or your garage.  Our team of designers provides either expertly scaled and detailed hand drawings or auto cad drawings.
Flexibility
Choices of name brand custom factory cabinets or local seasoned artisans building the highest quality custom cabinetry.  Thus providing complete flexibility, not only for delivery deadlines but also for very creative and unique architectural elements and materials integrated into your designs, not restricted by the high cost of factory customization.
Coordination
Complete project coordination – We do sophisticated yet creatively funky wine cellars, or home theaters, outdoor kitchens combining diverse elements, wrought iron, burnt wood beams, specialty back splashes and countertops and so much more… including complete interior decorating or coordinating closely with your decorator of choice.
Call or Contact Us For a Free Design Consultation.